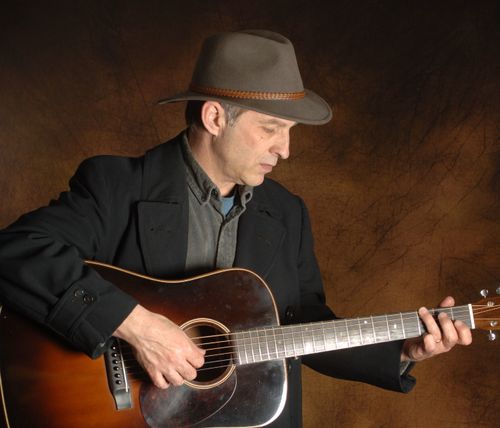 "...one of the most consistently interesting and intelligent songwriters in American music."   - John Lupton, Singout!  magazine
"Bob Amos is a force of nature... - Carl Goldstein, WVUD, Newark DE
"...one of the most talented bluegrass artists in the country..."   - Art Edelstein, Times-Argus, VT
Bob Amos is an award winning musician, songwriter and producer who makes his home in the "Northeast Kingdom" region of Vermont. He regularly performs in a duo with his daughter Sarah, as well as in a bluegrass band format. 
While he writes in many different styles and for multiple genres, Bob is widely known as a top-notch bluegrass songwriter and has had his songs recorded by major bluegrass acts including Hot Rize, Front Range, Danny Paisley, Junior Sisk, Audie Blaylock, Special Consensus, and The Chapmans. 
From 1988-2003 Bob was the lead vocalist, guitarist, songwriter and front man for acclaimed Sugar Hill  recording artists Front Range, one of the top contemporary bluegrass bands of that time. Over their fifteen year history Front Range recorded seven CDs, received lots of airplay on americana and bluegrass radio stations, and performed at concert venues and music festivals throughout the United States and in Europe.  Their album One Beautiful Day , consisting mostly of original material  written by Bob, won the International Bluegrass Music Association's Gospel Recorded Event of the Year.
Bob is also a respected and experienced  producer and runs a recording studio in northeastern Vermont, producing projects for  New England americana, folk and bluegrass artists. Several albums he has produced in the last few years have received "Best CD of the Year" awards by the Vermont Times Argus ("Tammie" awards).