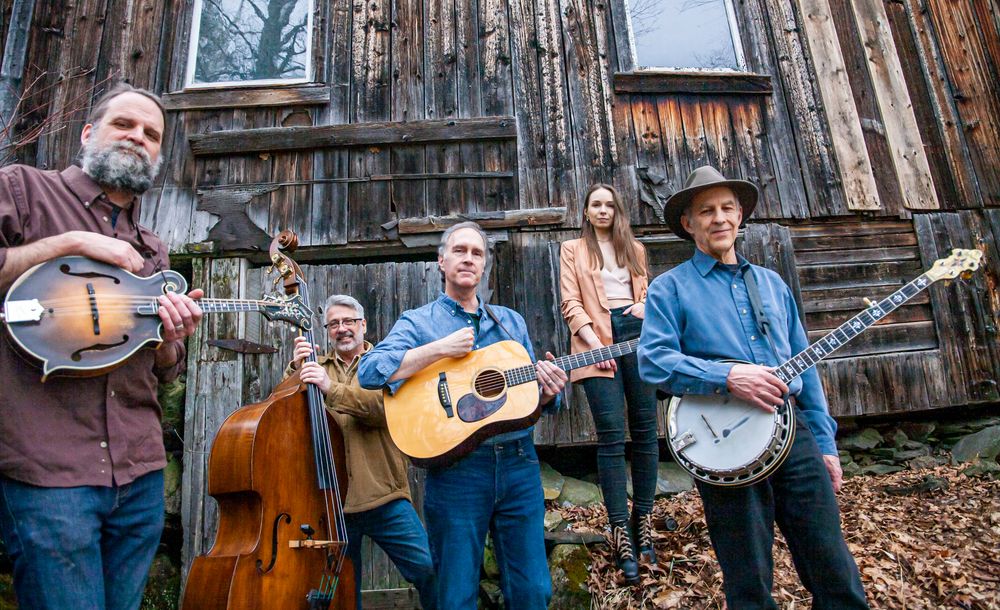 "...great songwriting, impeccable playing that honors bluegrass tradition and vocals that can stop you in your tracks..."   - Robert Resnick, host of VPR's  All The Traditions
" ...the pinnacle of tasteful, soulful and exquisitely crafted music...delightful and heartfelt songs..."  - Carl Goldstein, host of Fire On The Mountain, WVUD, Newark DE
In addition to their americana duo act, Bob and Sarah Amos also perform in a full band format, featuring top notch americana and bluegrass veteran musicians. Their current band includes longtime New England musical veterans Andy Greene on guitar, Kirk Lord on bass and Matt Flinner on mandolin. Bob Dick - formerly of Front Range - will be included for some performances.
Bob is a longtime veteran of the national Americana and Bluegrass scene having led the acclaimed band, Sugar Hill recording artists Front Range for fifteen years (1988-2003), and he is widely regarded as one of the top singer-songwriters in the bluegrass landscape.
In their band format, Bob and Sarah present a high caliber, highly enjoyable concert experience featuring a rock solid rhythmic foundation, stellar harmony vocals, top notch original material, plus creative arrangements of traditional songs and an engaging and entertaining stage show.
Over the past several years Bob Amos, along with Sarah Amos on vocals, has released three bluegrass CDs, which have all received terrific reviews. Borrowed Time received a highlight review in Bluegrass Unlimited magazine, while Sunrise Blues and Body and Soul both received Vermont's "Best CD of the Year" awards in the bluegrass/country category ("Tammie Awards", VT Times Argus).